Did you see Michael Phelps' amazing run at the Olympics? And did you notice the professional treatment he received, evidenced by the crazy purple circles on his arms, shoulders and back?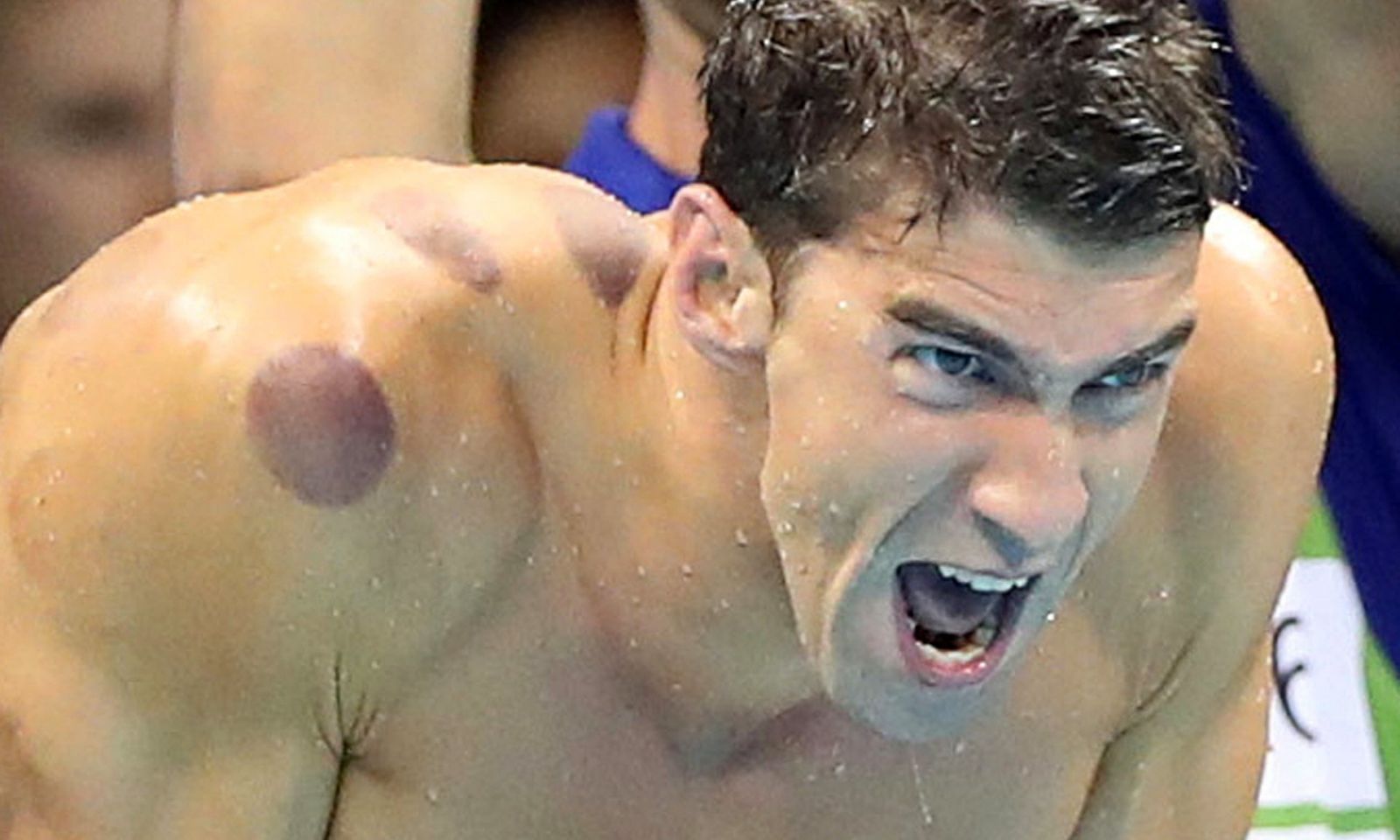 Image source: ABMP.com
Massage Cupping wakes the body up and makes it feel invigorated, at the same time producing a profound level of healing through nervous system sedation.
It stimulates the skin by increasing circulation and promoting a hydrated glow, while separating fused tissue layers and draining lymph.
It works deeper by loosening adhesions, facilitating the muscles to operate more independently and stimulation healthy elimination of accumulated debris in the tissues, organ and systems.
Conditions that Respond to Massage Cupping
Fibromyalgia

Poor Circulation

Sciatica

Insomnia

Anxiety

Cellulite

Toxicity

Asthma

Pneumonia

TMJ Dysfunction

Diabetes

Parkinson's Disease

Chronic Pain

Menopause

Arthritis

Neuralgia

Lung Inflammation

Congestion

Migraine, Tension Headaches and Sinusitis

High/Low Blood Pressure

Sluggish Colon and IBS

Stagnant Lymph and Edema

Pre/Post Operative Conditions

Athletic Stress and Injury

Bursitis, Tendinitis and Plantar Fasciitis

Scars and Adhesions

Spider Veins and Varicosities

Muscular Aches